Build a website that will complement your company
Our Wallingford Internet Marketing Philosophy
WolfPack Media Group understands that everything relates in the Wallingford Internet marketing services world. We believe in a complete Internet Marketing strategy from the beginning. This includes doing a competitor analysis, target audience analysis, Market analysis, and Search Engine optimization (SEO) before you begin your website. Digital Marketing is a fast growing industry and we believe you want to get it right from the very beginning.
A critical part of the research is doing a thorough competitor analysis, which allows you to see what your competitors are doing right and more importantly what they're doing wrong. Many Wallingford Internet marketing companies forget this valuable part and leave information on the table. In order to compete in the Online marketing world we believe you need all the information available and you need to know what information is good as well as what's bad.
For most businesses today it's essential to have a website. What's even more important is bringing traffic to that website to sell your products and services. This is done through many of our Wallingford Internet marketing strategies we offer, such as our Wallingford SEO services (SEO), Search Engine Marketing (SEM), Social Media Marketing, Content Marketing and more. These Online Marketing strategies will allow you to increase your brand awareness, your visibility in the Search engines and convert visitors into customers.
Before working with WolfPack Media Group, we had worked with other Digital marketing and SEO companies in the past but weren't getting results. We started to do some research online and saw that they were showing up in many of our searches and saw they had many positive reviews online. So we decided to give them a try and we're happy we did. They have been able to rank keywords that the other SEO companies couldn't for us. Were happy we gave them a shot. I'd like to personal thank their team. Highly recommended
I have had the pleasure with working with WolfPack Media Group. When we first came to them we were looking to increase our rankings in Google. After working with them for 6 months they successfully increased our rankings for over 40 keywords with 16 of them getting to the first page. We even have 4 keywords that rank number 1 on the first page. This has really helped our bottom line and I highly recommend anyone looking to increase their rankings to give WolfPack Media Group a call.
I have had the pleasure of having WolfPack Media Group build my website and handle the SEO and many other aspects of Internet Marketing.  They put up a great looking site that fits my needs and resonates with my target audience.
After the website was put up they started to work on the SEO for my website, both onsite and offsite.  Through their SEO and Internet marketing efforts they have  been able to successfully rank 8 keyword phrases on the first page of Google, Yahoo, and Bing.  Through these actions and others I have now been able to get consistent monthly leads coming from my website.
I'm happy to have had the pleasure of working with WolfPack Media Group and would highly recommend them to anyone looking to build a website and do Internet Marketing in order to build their business
Our Wallingford Internet Marketing Company
WolfPack Media Group is a full service Wallingford Internet Marketing company.  We offer white tactic result driven services.  Our Wallingford Internet marketing services are all about understanding who your target market is and giving them what they want.  Online marketing is something that is specific to each company and its industry.  The internet allows marketers to offer their services directly to their customers.  
Web Marketing is one of the most effective ways to get new business.  As internet marketing consultants we understand how valuable this can be.  It is said that Search Engine Optimization (SEO) leads have a 14.6% close rate, while outbound leads (such as direct mail or print) have a 1.7% close rate.  It's hard to ignore those facts.  Effective Internet Marketing is a multifaceted approach.  It is our job as a Digital Marketing agency to find out what your business goals are and build our marketing campaign around your goals.
The world of online marketing is always changing.  Google is always making adjustments and updates to their algorithms.  It is our job as a web marketing agency to keep up with these changes so that we can provide our clients with the best seo and Wallinford internet marketing services.   
Our Wallingford Internet Marketing Services
We are a full service web design and Wallingford online marketing company.  We provide many services to help achieve our client's goals. Many of these services include a competitor analysis, search engine optimization (SEO), target audience analysis, web design and development, social media marketing and more.  Through the many digital services we provide we're confident that we can help you achieve many of your goals.  
In today's online world there are billions of websites on the internet.  It is our job at WolfPack Media Group to find out how to make your online presence as effective as possible. We want to show your audience you know them and deliver value where they need it.  It is our job to craft and execute a custom online campaign for your audience.  We use our team of online marketers to understand your needs, your budget,  and your business.  We will grow traffic to your website and increase your bottom line.  At WolfPack Media Group, you will always know what we're doing, why we're doing it, and if it's working.  We will build strategies to take your marketing to a new level.  We use our knowledge of the Internet to expand your company's reach, brand, and visibility.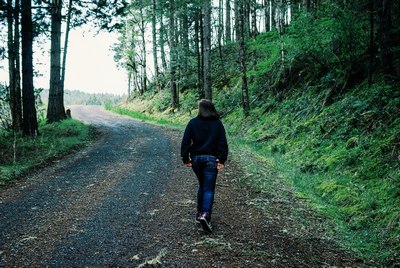 Fill out the contact form for a free consultation
Phase 1
The first phase is all about the research.  We will discover who your target audience is, where they live, and what content they want and value.  A Comprehensive competitor analysis, market analysis, and target audience analysis offers distinctive insight into online marketing opportunities.  This crucial stage determines the way your target audience accesses the online world, engages in each channel, and interacts with your competitors.  
Once this is completed, we end up with a profile of your target audience.  This allows us to pinpoint where your marketing dollars should be spent with the best return on your ROI.  
Phase 2
The second phase is all about developing a strategy based on our online research.  We will develop an exclusive strategy and provide recommendations for your brand, search engine marketing tactics, social media marketing, and design.  
A custom made internet marketing plan is essential.  It provides us with a tactical formula to attract and engage your target audience through the various internet marketing channels.
Phase 3
Once we have gone through the first two phases we will execute your strategy to drive traffic and conversions to your online marketing campaign.  This strategy will allow us to grow your market and provide content that your audience wants.  Through our effective internet marketing research, we will be able to continue to bring internet campaigns that show results.   Through our evaluation of results, we will be able to optimize your relationship with your target audience and generate more sales.